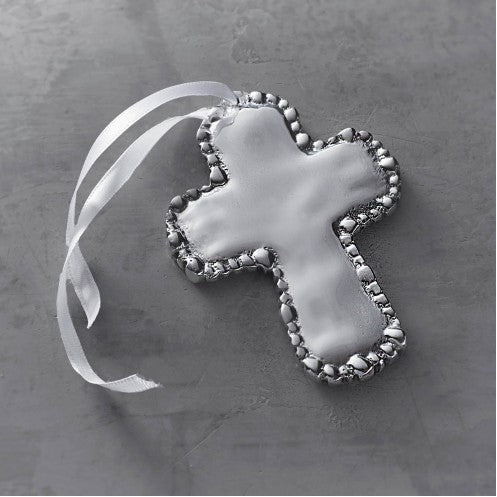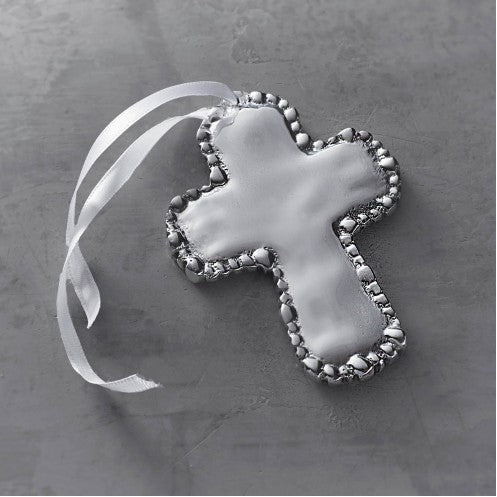 Beatriz Ball Organic Pearl Cross Ornament
The Beatriz Ball BABY ORGANIC PEARL ATHENS cross ornament is composed of tarnish free decorative metal and rimmed with shimmering metal pearls.
You'll enjoy this mini cross ornament from the Baby Collection no matter the season!
This lovely cross ornament may be hung from the branches of a Christmas tree, suspended from a length of satin ribbon (included), or placed flat on a table as a decorative accent. 
In search of a unique gift of tarnish-free decorative metal?
It may be engraved for a personalized and heartfelt gift for Christmas or Easter, weddings, christenings, first communions, and other special occasions.