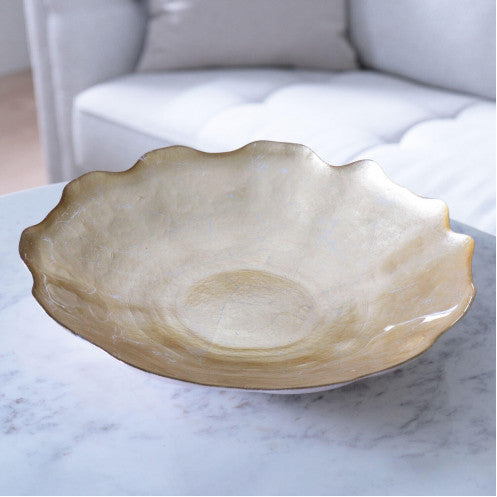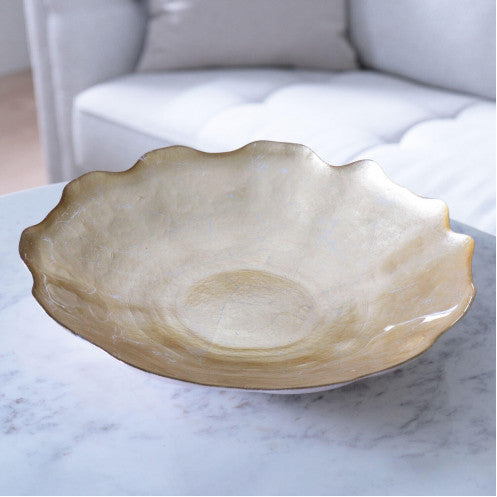 New Orleans Glass cracked gold centerpiece
Our NEW ORLEANS GLASS Cracked Gold Foil Centerpiece with Scalloped Edges boasts a generous serving area enlivened by a wavy scalloped border. 

A beautiful example of reverse glass gilding in which layers of porous cracked gold foil is applied to clear glass, the piece is a 14K stunner for serving as well as home décor. A rich and sophisticated look that is at home in modern or traditional interiors.

 

Each item a unique work of art. Handmade in Turkey especially for Beatriz Ball; no two pieces exactly alike.

 

Hand-finished glass; food safe. Do not put in oven, dishwasher or microwave. Delicate surfaces, hand wash carefully being especially careful with the back.