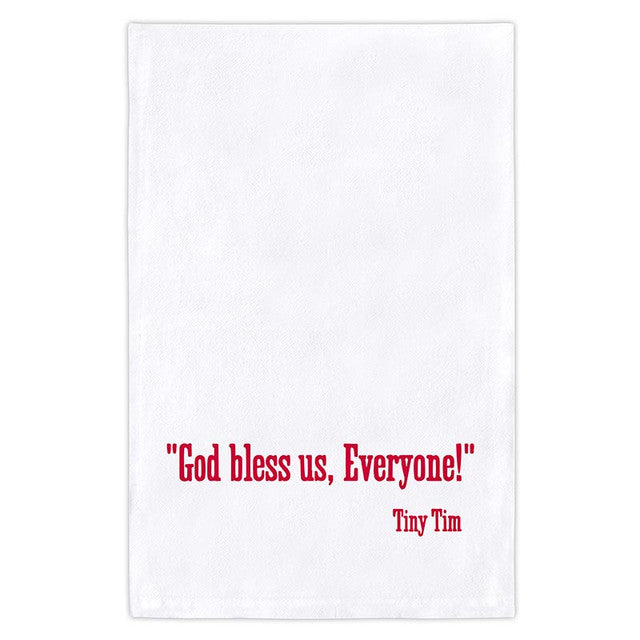 Santa Barbra Design Studio Kitchen Towels
DETAILS
A great towel is hard to find, but not any more. Use these towels all day, everyday. For coffee, tea, or just me; packing picnics, baking pies, planting spring, farmers markets, finger paints, Sunday Suppers and hostess heat. Enjoy!
SIZE
18" W x 28" H
For "God Bless Us, Everyone," 30" W x 30" H
MATERIAL
100% Cotton
CARE INSTRUCTIONS
Machine Wash Cold. Gentle Cycle.