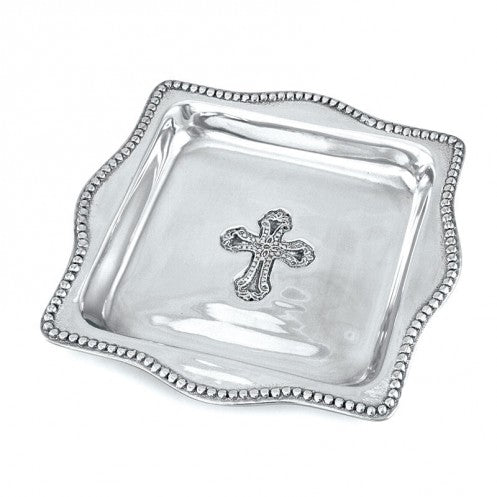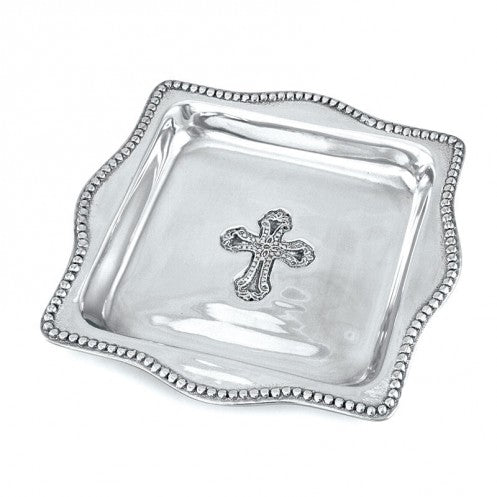 Beatriz Ball Cross Tray
A lovely, delicate embossed cross makes this square tray a thoughtful, reverent and practical gift for baptism or first communion.
A lovely addition to the nursery, or any other room in the house. 
Holds standard size post-it notes as well. 
Other BABY Collection Cross items available; collect the set.
Ideal heirloom gifts for baby showers, baptisms, birthdays, and holidays, all Beatriz Ball BABY Collection items are packaged in colorful boxes with ribbon included.
Made of an FDA safe, easy-care, oven and freezer friendly aluminum alloy.