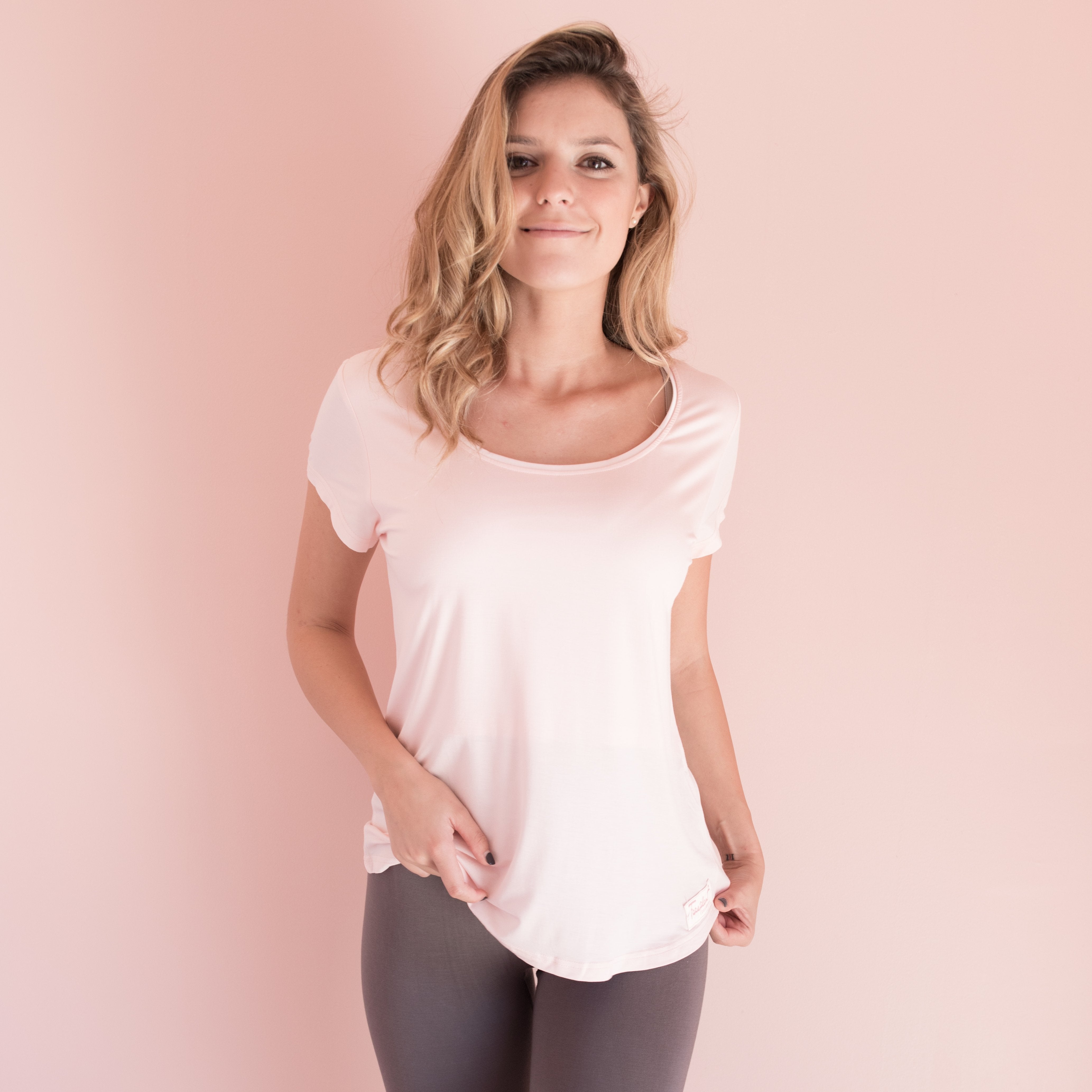 Short Sleeve Shirt Faceplant Dreams
Faceplant Bamboo® Short Sleeve Pajama Shirt
95% rayon from organically grown bamboo, 5% spandex
Our indulgent proprietary fabric has incredible drape, a lustrous, silky feel and launders easily.
Moisture wicking, thermo-regulating, naturally odor resistant, and UV Protection of SPF 50+.
True to size, classic t-shirt fit. See sizing guide at left.
A classic short sleeve t-shirt with a scoop-neck design, satin trimmed neckline with a light lining at the chest for discretion.
Super soft pajama t-shirt for lounging at home or throwing over your favorite jeans on the weekend.
Delicate satin trim on the neckline gives this classic short sleeve t-shirt just a hint of elegance and the comfort of Faceplant Bamboo® will make it a wardrobe staple any time of year. The details count and we've included a light lining in the chest– not a bra, just a little more coverage for the girls! Mix and match it with any of our bamboo bottoms for a snuggly duo of comfort at home. Throw it over jeans for casual weekend wear or wear it as a base layer under a sweatshirt. It's naturally odor-resistant which makes it a great travel layer that can be worn for a few days before it will need laundering!